Sample "Phishing" Email
Phishing is when someone tries to gain access to sensitive data usually by sending out emails that pretend
to be from legitimate companies in which they ask you to fill out information usually by going to a website
that they link in their email (common phishing emails pretend to be from PayPay, Amazon, Ebay etc). For
more information or to report phishing scams, please visit:

https://www.antiphishing.org/
https://www.us-cert.gov/nav/report_phishing.html

The following screen shots are of a "phishing" email pretending to be from PayPal. This email was *not*
sent by Pay Pal, rather by someone trying to collect sensitive data in a very tricky fashion. Descriptions
relating to each screen shot are listed below.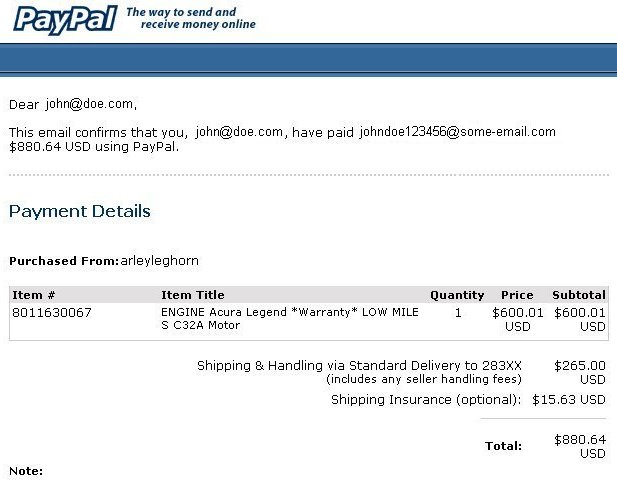 A good tip off that this email is fake is if you have not ordered anything through Paypal.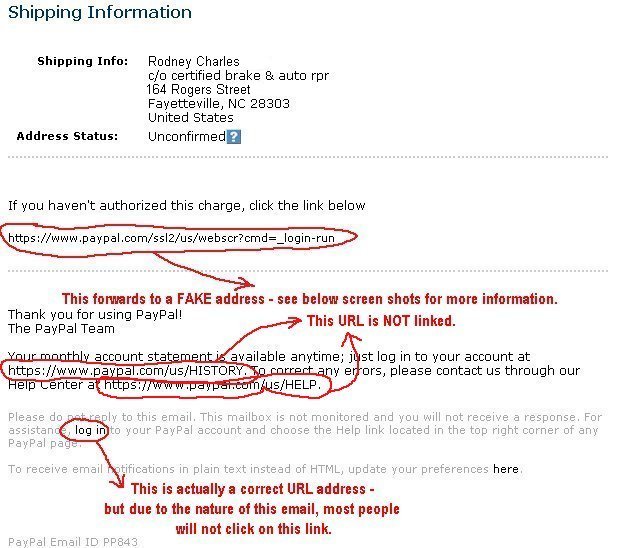 The two screen shots immediately below shows the page that loads up after you click the link above which shows as:
https://www.paypal.com/ssl2/us/webscr?cmd=_login-run (NOTE: when you click on this link it actually brings up this URL
http://www.paypal.com.ssl2.us/webscr.php?cmd=LogIn# which is NOT the link shown in the Email.